★★★★★ 140+ 5-star reviews
OWN THE COURT
High-performing pickleball paddles made from sustainable materials, engineered for pickleball-obsessed players.
SHOP NOW
REVO PRO
Skill Level: Intermediate/Advanced
01 /

REVO PRO

PRE-ORDER NOW

Experience the power, precision, and finesse of the Revo Pro Series - bringing you the best of the Revo Series with new technology for added spin and strength. Crafted with volcanic rock, this series features a raw face, bigger sweet spot and a 3D printed ergonomic grip.

VIEW FULL COLLECTION
REVO SERIES
Skill Level: Intermediate
BIOFLX™
Proprietary BioFLX™ Flax and Hemp fibers to dampen vibrations and improve touch, control and power.
PURE SHAPE
Widebody paddle shape to give you maximum stability and forgiveness.
TERRAGRIT TEXTURE
Long-lasting, molded grit for aggressive spin.
ERGONOMIC HIGH-TAC GRIP
Custom octagonal grip shape designed for comfort, wrapped in vegan leather
POLY HONEYCOMB CORE
Premium high density core designed to maximize feel and reduce vibrations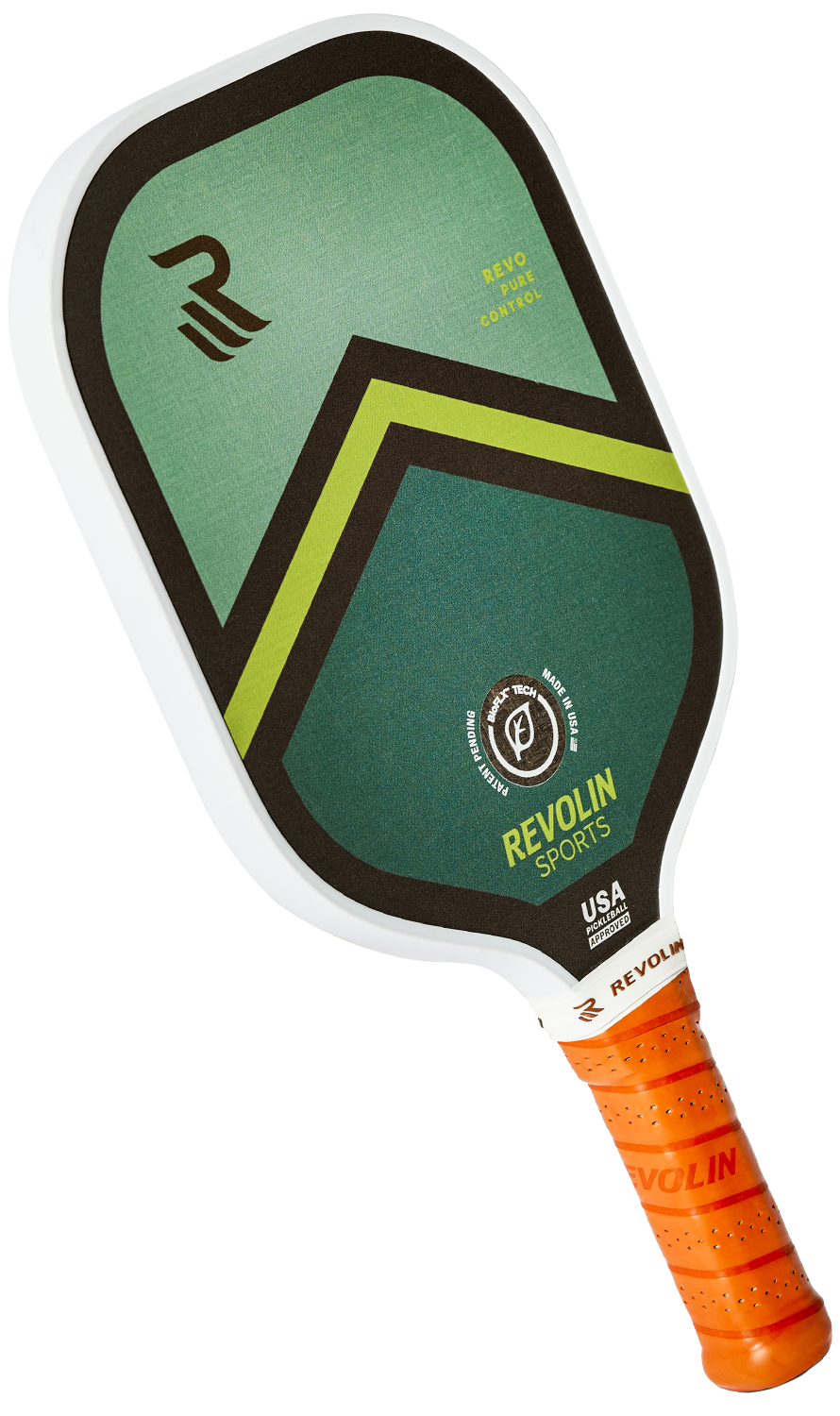 WHY REVOLIN
Revolin is pushing the boundaries of equipment innovation and sustainability for great pickleball.
INNOVATIVE MATERIALS
Redefining high performance with patent-pending, sustainable technology.
PLAYER-DRIVEN DESIGN
Designed and built by dedicated players to give you confidence.
RESPONSIBLY BUILT IN THE USA
Made in Michigan and handcrafted by experienced engineers.
REVOLIN HEADQUARTERS
355 DOUGLAS AVE. HOLLAND, MI 49424
HOURS:
WED 12PM - 6PM
FRI 12PM - 6PM
THE COURT IS CALLING
When you're not playing pickleball, you're thinking about pickleball. You're obsessed.  We are too. Our goal at Revolin is simple.  Design and manufacture high-performing paddles for pickleball-obsessed players like you from planet-friendly and game-enhancing materials. Every day we go to work striving to get better so we can help you take your game to the next level because we know you can't wait to get out there to play, improve, and do it all over again.
The Court Is Calling.